Positive Training for Positive Results
Golrusk Pet Care Center is a professional dog obedience training establishment in Green Bay. We concentrate on obedience training, behavior adjustment, potty training, and puppy consulting. Our canine instructors are qualified practitioners that focus on fixing behavioral issues without the utilization of fright, pain, or intimidation so that animals may take pleasure in the learning experience and retain their knowledge. Reserve an appointment inquiry online or call us at (920) 468-7956 with any concerns.

Puppy Training
Enlisting in puppy classes before three months of age can be an exceptional means of enhancing training, reinforcing the human-animal bond, and mingling pups in an atmosphere where threat of health problem can be reduced. Generally, young puppies can start puppy socialization courses as very early as 7-8 weeks old. Young puppy socialization courses provide a secure as well as well organized ways of mingling pups and also more quickly boost their responsiveness to requests. Early as well as sufficient young puppy socializing and programs of positive dog training can go a long way to preventing behavior problems as well as enhancing bonding in between human beings and also pets. While the initial 3 months is one of the most essential pup socializing duration in a puppy's life, owners of young puppies that have passed this milestone are strongly motivated to remain to mingle their pups to as many people, pets, and also areas as practical.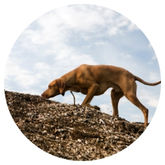 K9 Nose Work Training
K9 Nosework is an task that allows your dog to use their all-natural need to hunt. It uses a pet dog's unique capability to detect the fragrance and determine the source. In training, dogs find out to discover one of 3 aromas almost anywhere you can hide it. Throughout the training, the canines begin to associate that odor pays. And practice makes perfect. After lots of rounds of these very enjoyable video games, you'll inevitably pass boxes or containers and also reach more difficult obstacles.


Behavior Modification
Here at Golrusk Pet Care Center, we specialize in pet behavior modification. Pet behavior modification is where we transform existing dog behavior. This consists of however is not restricted to training in or changing chain decorum, chewing, pet dog source protecting, barking, separation anxiety, chain lunging, chain hostility, dog-on-dog aggressiveness, and also pet to human hostility.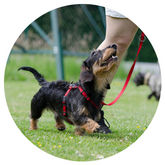 Beginner Training
Beginner training for pet dogs is necessary. Pet dogs aim to please, so with these beginner techniques as well as techniques, they will supply your pet's opportunities to make you pleased. Our courses begin with the typical sit, stay and come. Yet as your pet advances, we offer extra challenging demands that are supplied in our various other programs! These are developed to maintain your pet involved as well as on their toes.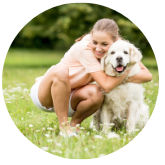 Positive Reinforcement
Golrusk Pet Care Center training program uses ONLY positive reinforcement dog training techniques. Some dog training business who provide "Board and train" will certainly do whatever it takes to get quick results with your pet including employing choke chains and shock collars. Golrusk Pet Care Center does NOT use any sort of aversive dog training techniques on your pup unless specifically asked for by you as well as concurred by us beforehand.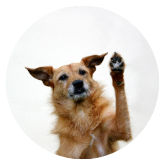 Obedience Training
Our obedience system is based upon enjoyable interactions that build emphasis. A great initial class that teaches basic hints like rest, come, as well as remain. Golrusk Pet Care Center is dedicated to advertising a favorable partnership in between you as well as your pet dog with clear interaction and training devices. We like helping your dogs reach their full potential and also attain tranquility and consistency as caring participants of your household.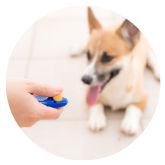 Clicker Training
We offer clicker training! Clicker training, or markand reward, is a kind of favorable reinforcement pet dog training. The clicker or marker interacts the specific moment your pet does what you want. The timing of the click is necessary and also every click must be complied with by a incentive. This is an excellent form of positive reinfocement for your dog!

What Golrusk Pet Care Center Customers Are Saying
We love all of our happy customers from areas around Green Bay, Bellevue, Allouez, Ashwaubenon, Howard, DePere, and more.
Come visit us in Green Bay, WI for all of your dog training, dog boarding, dog daycare, dog grooming, and pet product needs.